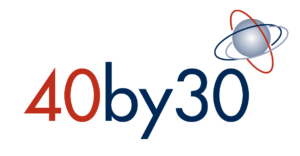 WE HAVE LAUNCHED THE WISTA NORWAY '40 BY 30′ CAMPAIGN AND PLEDGE!
In November 2021 the Norwegian government launched an equality survey and strategy for the maritime sector. This as an important step towards increasing gender balance in our industry in which the percentage of women in leading positions is a mere 15%. WISTA Norway have since our inception in 1988 worked towards attracting women to the maritime industry, and retaining them, to improve diversity and accelerate reaching sustainability goals.
WISTA Norway are now launching the '40 by 30' Pledge which will serve as a symbol of you and your company's commitment to promote diversity in the maritime industry. Striving towards increasing the share of women in leading positions in your company to 40% by 2030 is a powerful measure and one that requires collaboration from all maritime stakeholders.
By signing the WISTA Norway '40 by 30' Pledge, you commit to
Creating specific goals to increase diversity anchored by management
Ensuring that diversity goals are measured, regularly reviewed and published on your company's website
Striving towards 40% women in leading positions by 2030
This represents an active choice in embracing Diversity and collaborating to making it a natural driver of the maritime Digitalisation and Decarbonisation process.
Click here to sign the pledge: