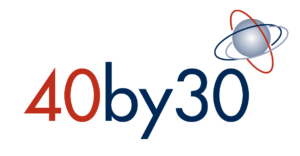 In November 2021 the Norwegian government launched an equality survey and strategy for the maritime sector. This is an important step toward increasing equality in our industry in which the percentage of women in leading positions is a mere 15%. WISTA Norway have since our inception in 1988 worked towards attracting women to the maritime industry, and retaining them, to improve diversity and accelerate reaching sustainability goals.
WISTA Norway launched our '40 by 30' Pledge to allow you and your company to show that you actively commit to promoting diversity in the maritime industry, most importantly are striving towards increasing the share of women in leading positions in your company to 40% within 2030 as one of your diversity measures.
By signing the WISTA Norway 40 by 30 pledge, you commit to:
Create specific goals to increase diversity anchored by top management

Ensure that the diversity goals are measured, regularly followed up, and published on your company's website

Strive towards 40% women in leading positions by 2030

By signing the WISTA Norway '40 by 30' Pledge, you are embracing diversity and the benefits it provides – vital resources for your company's sustainability journey.
Click below to sign the pledge:
Next gathering and workshop for all signatories will be in March 2024 in Haugesund
We are thrilled to announce a significant milestone on our journey towards a more sustainable maritime industry. WISTA NORWAY is eagerly looking forward to bringing together all the "40 by 30" signatory companies for a pivotal workshop in Haugesund in March 2024. This remarkable event will take place at the esteemed premises of the Norwegian Maritime Autority. Our commitment to the "40 by 30" initiative and pledge has never been stronger. This workshop promises to be a unique opportunity for all signatory companies to collaborate, share insights, and strategize on how we can collectively achieve this ambitious goal. The picturesque coastal town of Haugesund, renowned for its maritime heritage, provides the perfect backdrop for this important gathering. With its rich maritime history and forward-thinking community, Haugesund embodies the spirit of innovation and sustainability that drives our industry forward. Stay tuned for more details on this exciting event as we continue to work diligently in planning a workshop that promises to be both informative and inspiring.