International Day for Women in Maritime (18 May 2023) & Global Conference of the IMO Women in Maritime Associations (WIMAs)
https://wistanorway.no/cms/wp-content/themes/movedo/images/empty/thumbnail.jpg
150
150
Wista Norway
https://secure.gravatar.com/avatar/59913e8a73c294915ebb9f289f4a2000?s=96&d=mm&r=g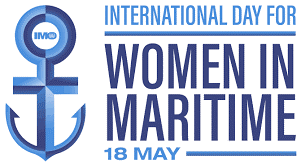 International Day for Women in Maritime & Global Conference of the IMO Women in Maritime Associations (WIMAs)
18 – 19 May 2023
This year the Secretary-General of the IMO has announced that on the occasion of the International Day for Women in Maritime, a global Conference is being organized with the theme for the Day being "Mobilizing networks for gender equality".
The conference will focus on the eight regional Women in Maritime Associations (WIMAs) and will take place in IMO Headquarters (4 Albert Embankment, London SE1 7SR, United Kingdom), on 18 and 19 May 2023, from 9:00 a.m, WISTA will also participate.
Following the first day of the Conference, a reception to celebrate the Day will also take place at 6 p.m. on 18 May, at IMO Headquarters.  
The Conference will be conducted in a hybrid modality on the first day (Main Hall), and in person only on the second day (CR 9), in all three working languages of the Organization (English, French and Spanish).
WISTA International will take part in the conference with the Exco being present, and we have the chance to invite one participant per NWA (not exceeding 35 people) in person for the two days. As the participation can be in Hybrid motion too, 20 people can additionally participate in hybrid mode. There is a limitation to the number of attendees since the event will not take place in the assembly room.
We will accept nominations, representing Norway prior to the 3rd of May 2023,  The nominations must be with name and surname as shown on the passport, and email details and be marked with the hybrid mode choice.
Please send us an email on wistanor@gmail.com if you wish to participate.
Please bear in mind that all expenses must be covered by each individual.  
We are very happy that for the first time, we have the chance to have many WISTA Members at the event and interact with the WIMA members and the IMOGENder network.