Wista Norway's 35th Anniversary Reception and LeaderShip Award Ceremony
June 6
@
16:30
–
19:00
CEST
WISTA Norway was officially founded in 1988, which makes 2023 the year we celebrate our 35-year anniversary. This we will celebrate during Nor-Shipping, and we are excited to welcome WISTA members from around the world together with friends of WISTA to celebrate.
We will also be handing out the WISTA Norway LeaderShip Award 2023.
This year is the 17th time the award has been handed out!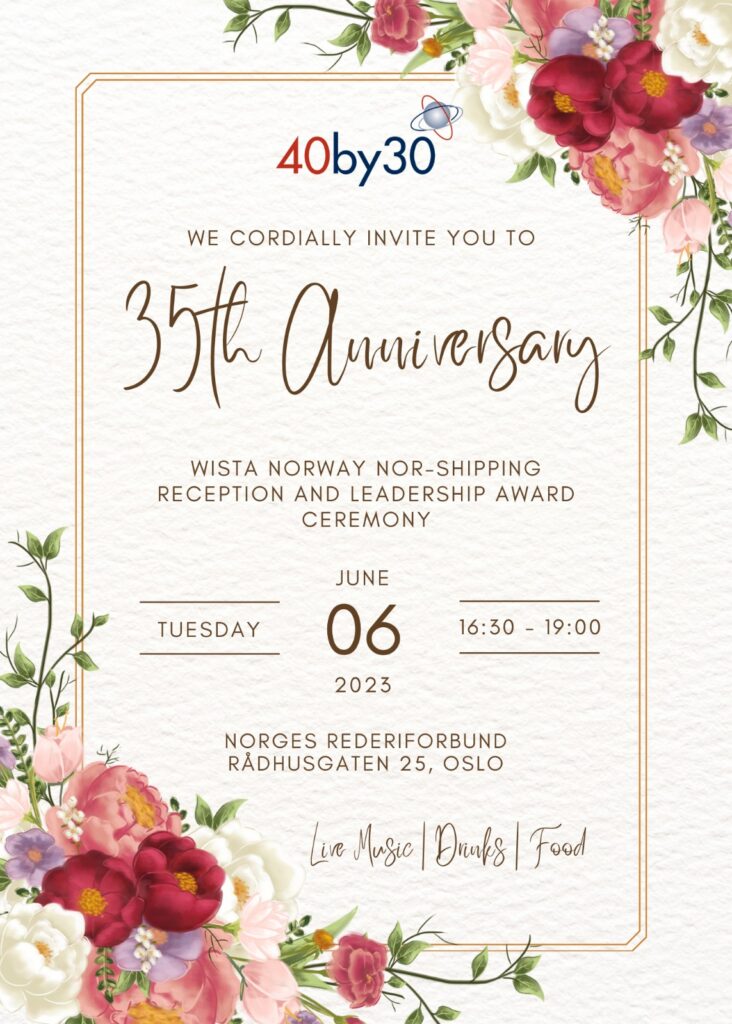 As many of you will continue the evening at the DNV BBQ, please indicate below if you need transportation to this event.
In the weeks to come, we will also be sharing with you more of our plans for Nor-Shipping and our Waves of Change for 2023.
Wista Norway
wistanor@gmail.com