We're launching the WISTA Norway '40 by 30′ campaign and would like to celebrate International Women's Day with you!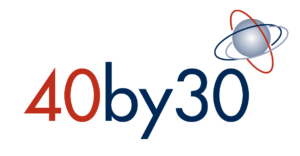 In November 2021 the Norwegian government decided to launch an equality survey and strategy of the maritime sector. This as an important step towards increasing equality in our industry in which the percentage of women in leading positions is a mere 15%. WISTA Norway have since our inception in 1988 worked towards attracting women to the maritime industry, and retaining them, to improve diversity and accelerate reaching sustainability goals.
WISTA Norway are now launching our '40 by 30' Pledge which will allow you and your company to show that you actively commit to promoting diversity in the maritime industry, most importantly by striving towards increasing the share of women in leading positions in your company to 40% within 2030 as one of your diversity measures.
By singing our pledge you commit to:
1. Create specific goals to increase diversity anchored by you, the CEO
2. Ensure that the diversity goals are measured, regularly followed up and published on your company's website
3. Strive towards 40% women in leading positions by 2030
Through signing the WISTA Norway '40 by 30' Pledge you will make an active choice in embracing Diversity, making that a natural part of the Digitalisation and Decarbonisation process
Click here to sign the pledge:
Keep tuned on our SoMe channels for our launch film which we will be sharing on March 8th. And don't forget to join us at our «after work» get togethers at locations all over Norway – to mark International Womens day – and the launch of our "40 by 30" campaign! Here you will be able to meet up with «Arne's» and «Anne's» and hear more about WISTA Norways campaign.
Please join us for 'After Work' drinks from 17-19 on 8 March in the following locations:
Oslo:
Kullt, Rådhusgata 27, 0158 Oslo
Tønsberg:
Stasjonen, Tollbodgaten 22, 3111 Tønsberg
Kristiansand:
Café Rasmus, Markensgate 22, 4611 Kristiansand
Haugesund:
MM Café & Bar, Strandgata 130, 5527 Haugesund
Bergen:
Statsraaden Bar, Bradbenken 2, 5003 Bergen
Florø:
Restaurant Bolette, Comfort Hotel Florø, Rv5 43, 6900 Florø
Trondheim *tentative*:
TBD, Trondheim
Your city not on the list? Please get in touch and nominate a meeting place to join us!